David Knight (AFY)
Want to refocus on the true spirit of Christmas? Well this might help…
With Christmas just around the corner, it becomes very clear how some people cope better than others with this busy period. In fact, when you're out and about you can actually see and hear those who appear happy nd take things in their stride … their tone of voice and smiles say it all.
However, if we compare their demenor with those who seem anxious and stressed by family and work responsibilities (or perhaps a lack of time and not to mention all the crowds and 'shopping') … it's no wonder such hectic phases in one's life can divert us away from the true meaning of Christmas.
This can be acheived when we reflect upon what we have rather than what we think we need. In addtion, when we are grateful for what God provides for us, it can help us to refocus upon everything we take for granted … especially our emotional, physical, mental and spiritual needs.
Please allow any worry and stress to fall by the wayside and allow the Lord's love and light to be reborn into your heart. Have a wonderfulderful Christmas … God bless to one and all.
Photo by Aaron Choi – unsplash
Want to refocus on the true spirit of Christmas? Well this might help…
"These can be the times of joy for the world, no matter what faith or religion in which you believe or follow. Therefore, peace should reign, while hope and love ought to resonate and echo within every heart and home. As such, contentment of whom and what you are can elevate you above doubt and fear, and this enables humanity to connect through body, mind and spirit with 'light', but will it?
Do not be sad either, if you feel unsure about this. Simply comprehend that love is stronger than all other things. Know I am with you every step you take. I hold your hand … while your heart is placed inside my own. I cradle you within my grace, which I pour over your Soul to eternally sustain you. Whilst you may often believe the world has abandoned you, realize you are not, and can never be a stranger to me, because we are forever 'one'.
Understand you already reside in the Kingdom of Heaven, nourished by trust, belief, and an unwavering faith. So, please count your blessing this Christmas time, and be grateful for whatever mercy is placed before you. Amen". PS. Remember, do not doubt yourself. Let your own truth from within you guide you each and every day.
If you enjoyed our latest blog post, feel free to share it on your social media and/or with family and friends. Please let us know your thoughts in the comments section below too – as your feedback is greatly appreciated! You can also join the AscensionForYou community on our facebook page. Thank you!
————————————
Why not pop over to Amazon and check out our latest book, it's a Self – Help/Mediation guide entitled Leave the Body Behind …
it's had 'one-derful' reviews!
xxxxxxxxxxxxxxxxxxxxxxxxxxxxxxxxxxxxxxxxxxxxxxxxxxxxxxxxxxxxxxxxxxxxxxxxxxxxxxxxxxxxxxxxxxxxxxxxxxxxxxxxxx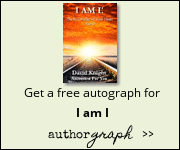 I will continue to post extracts from our books, which I hope you will find informative and uplifting. They have all been collated through 'inner-dictation' -from my speaking heart to yours- which aim to encourage you to become the best person, human being and Soul you can be … so please enjoy!
Facebook fan page, … http://www.facebook.com/pages/AscensionForYou-Spiritual-Guidance-and%20Education/147338671945241
Would you like to see more articles like this? Please subscribe to this blog and get each new post delivered to your email or feed reader.
For more information about AscensionForYou please visit http://AscensionForYou.co.uk/blog
Copyright © 2019 by DPK Publishing. All rights reserved.
May you keep shining every day. God bless you -AscensionForYou.
#httpAscensionForYoucoukblog #IamITheInDwellerofyourHeartTheCollection #LeavetheBodyBehind #SpiritualGuidanceandEducation