David Knight (AFY)
How to be the 'silver lining' on these dark and rain-filled days.
When you're trying to keep upbeat and positive, these dark and rain-filled days can seem very depressing indeed. But no matter what the weather – and also our family, work and home circumstances throw at us – we mustn't live life under a cloud.
In fact, when we allow any form of negativity, frustration or whatever the human mind deems as 'imperfections' to suffocate our creativity, the truth and love which shines inside our hearts may become stifled and often pushed to one side.
Therefore, today's post provides some guidance that aims to help you to find – and keep focused upon – that silver lining. God bless and keep shining.
Be the silver lining and allow your love to shine! (Photo – unsplash)
How to be the 'silver lining' on these dark and rain filled days.
"Do not let those old shadows of doubt or despair cloud your judgement. They will creep and stretch from the corners of the mind to hide the way forward, which only disguises the smoother path ahead of you.
Please understand that I am the pen, pencil, paint, paper and the canvass, as well as the camera and every form of creativity one can think of – to display the truth of 'you'. Therefore, I ask you to utilize me by thought, word and deed.
Realize too that I am always here for you. I shall assist you with knowledge and then wisdom, which will help you grow – more often than not with what you 'need', rather than what you think that you want.
By this, I do not pick or choose what you can or cannot have, or in what you can or cannot achieve either. No, it is with Divine assistance -through circumstance, events, and connections of love and truth from and through and by many hearts and hands which can materialize what is required for you as a Soul and human being. Amen". PS. Remember, I shall always encourage and help you to be the best person and Soul that you can be!
If you enjoyed our latest blog post, feel free to share it on your social media and/or with family and friends. Please let us know your thoughts in the comments section below too – as your feedback is greatly appreciated! You can also join the AscensionForYou community on our facebook page. Thank you!
————————————
Why not pop over to Amazon and check out our latest book, it's a Self – Help/Mediation guide entitled Leave the Body Behind …
it's had 'one-derful' reviews!
xxxxxxxxxxxxxxxxxxxxxxxxxxxxxxxxxxxxxxxxxxxxxxxxxxxxxxxxxxxxxxxxxxxxxxxxxxxxxxxxxxxxxxxxxxxxxxxxxxxxxxxxxx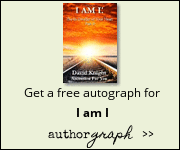 I will continue to post extracts from our books, which I hope you will find informative and uplifting. They have all been collated through 'inner-dictation' -from my speaking heart to yours- which aim to encourage you to become the best person, human being and Soul you can be … so please enjoy!
Facebook fan page, … http://www.facebook.com/pages/AscensionForYou-Spiritual-Guidance-and%20Education/147338671945241
Would you like to see more articles like this? Please subscribe to this blog and get each new post delivered to your email or feed reader.
For more information about AscensionForYou please visit http://AscensionForYou.co.uk/blog
Copyright © 2020 by DPK Publishing. All rights reserved.
May you keep shining every day. God bless you -AscensionForYou.
#httpAscensionForYoucoukblog #IamITheInDwellerofyourHeartTheCollection #LeavetheBodyBehind #SpiritualGuidanceandEducation